Thursday, June 9th
3:00 pm – 5:00 pm
5:30 pm – 7:30 pm
What is Le Mars Bowl For Kids' Sake
Bowl for Kids' Sake is Big Brothers Big Sisters largest national fundraiser, raising over $20 million annually for children in need across the country. Because of Le Mars Bowl for Kids' Sake, more Bigs and Littles can be paired up, more friendships can be created, and improved outlooks on life can be started. In Le Mars, we currently have 20 matches and counting.
Le Mars Bowl for Kids' Sake is a fun and easy way to positively impact a child's life. Each team of 4-5 bowlers needs to raise at least $625 dollars for Big Brothers Big Sisters and then, on June 9th, we will celebrate at Sweet 16 Lanes with two hours of bowling, soda, and pizza! Just follow the simple steps below to get started.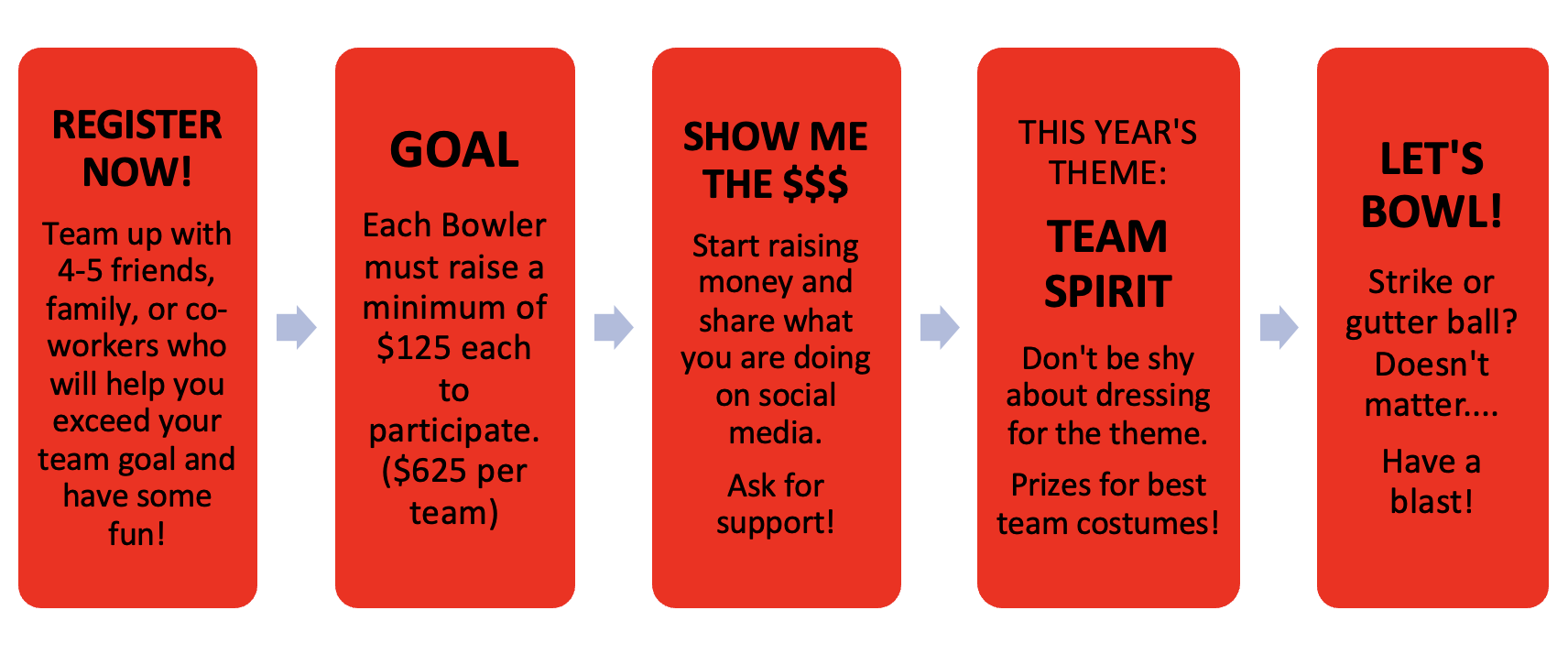 Sponsor Le Mars Bowl For Kids' Sake
A Le Mars Bowl For Kids' Sake sponsorship offers companies like yours a unique opportunity to engage your employees in giving back and put your company's name in front the Le Mars community. Sponsorship levels range from $250 - $1,500! Contact Brooke Daane our Director of Special Events and Community Partnerships at bdaane@bigbrothersbigsisters.com or (712) 239-9890 ext. 120.
Please advise us of your gift by notifying our offices.
Professional staff, including our Executive Director is here to work with you to make your donations the most effective.